This is Part 2 of my Surviving Ho Chi Minh Series and it covers the many tourist attractions just so you know which ones to go to. If you're interested to find out about the essentials/ABCs of the city, click here.
Admittedly, I didn't get to be very adventurous because I had the time constraint of only 5 days there, and because I went there with my mom. I didn't do much planning prior to the trip and relied heavily on the travel book + map that I bought. Most websites and travel guides recommend the same places but here's a breakdown on what's worth visiting and my experiences there.

The following places are covered in this entry: (Click on them to find out more)
1. Ben Thanh Market
2. Central Post Office
3. Cu Chi Tunnel


4. Dan Sinh Market
5. Dong Khoi
6. Ho Chi Minh Memorial
7. Jade Emperor Pagoda
8. Pham Ngu Lao
9. Saigon Fine Arts Museum
10. Saigon Notre Dame Basilica


11. Saigon Opera House
12. Thuong Xa Tax (Saigon Tax Trade Center)
13. War Remnants Museum

1. Ben Thanh Market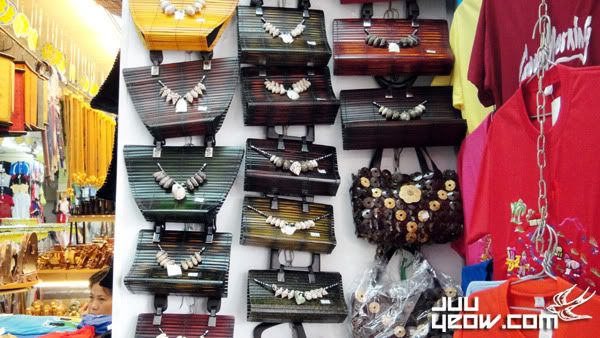 Probably the next most popular result after the Cu Chi Tunnel (see below), the Ben Tanh Market is located in the heart of District 1 and is a popular tourist destination. I heard and read a lot about it before my trip there and thus was really excited to go on a huge shopping spree.
The market features an "outer ring" of larger shops mostly selling souvenirs, traditional apparel and a couple of casual apparel. Most of the goods carried are repeated and mass produced. Heading further in, there are rows and rows of puny stores, most of them only measuring 1m x 1m wide. Goods such as shoes, hair accessories, buttons and fabrics are stacked super high to display as many goods as possible in a small area. It's almost impossible for two people to fit in between the aisles and it can get quite stuffy.
I tried to walk through every corner but it was quite tough to keep track or to actually really look out for something due to the space restraint. I personally felt that it was quite a let down as I didn't get anything at all. I'll probably only recommend it if your intention is to look for spices or other dried food products, or if not, fresh ground coffee powder and the cooked food at the food stalls located in the middle of the market.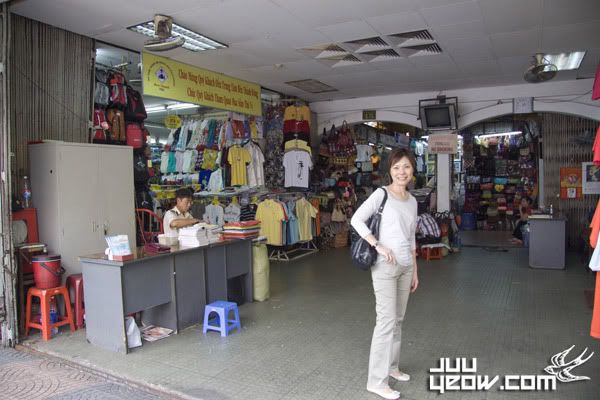 Mom at one of the entrances of the Ben Thanh Market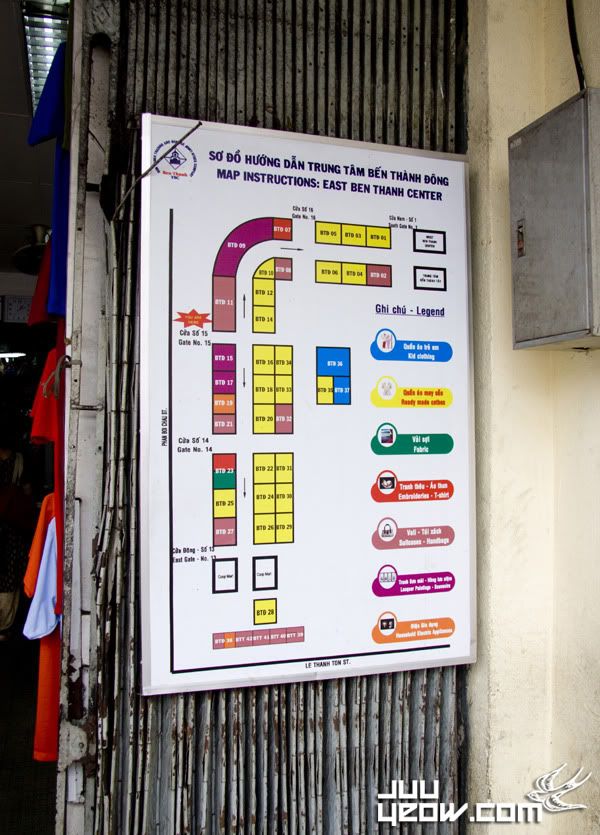 Map of 1/4 of the market

The various food stalls located in the middle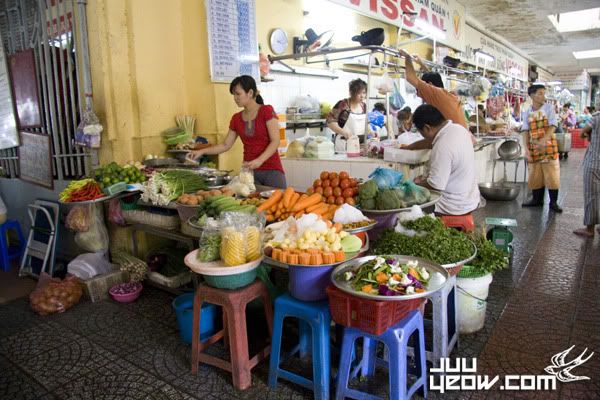 Fresh food market located in the other half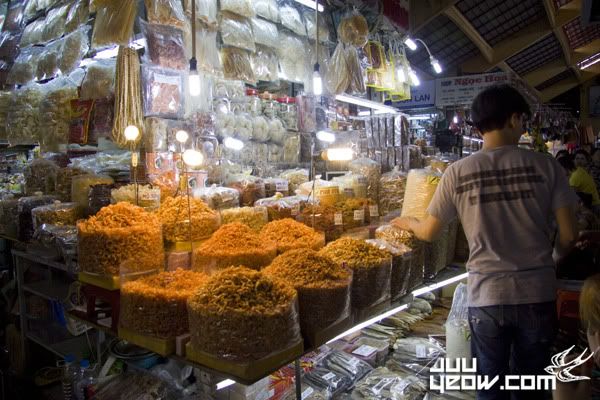 Stacks of dried food products can be found in Ben Thanh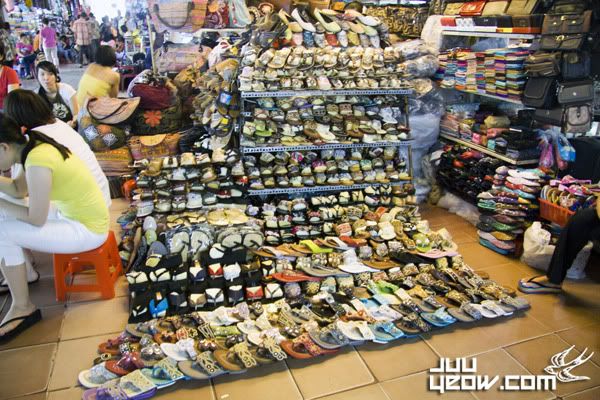 Shoes galore!
Good for: Cheap t-shirts, dried foodstuff (shrimps/ spices/ coffee beans), fresh flowers, hats, local delights, replica designer goods, shoes, souvenirs, textiles. There is also a wet market located in the market.
Downside: Exorbitant prices. Large groups of tourists flock in daily and vendors can easily recognise them. Prices can go as high as 5x the original price. They also had no issues with physical contact and I was literally pushed/carried/dragged into a couple of stores just because I made eye contact. But apart from that, I maintain my stand that Viets are very lovely and friendly people.
Cho Ben Thanh Market
Intersection of Ham Nghi, Le Loi and Tran Hung Dao,
District 1, Ho Chi Minh City
Opening Hours: Daily, 6.30a.m. – 6.30p.m.
—
2. Central Post Office
The Central Post Office is huge and is quite a pretty building but apart from that, there's really nothing much to do there. However, it is just across the road from the Saigon Notre Dame Basilica so one might as well pop by if they're in the area.
The interior of the place is pretty grand and looks almost nothing like a post office. Several world clocks plaster and old maps plaster the wall and ceilings. In the middle are several gift shops, where I managed to pick up these cute paperweights. Also managed to grab some free postcards there!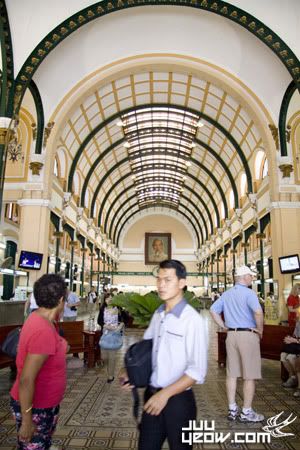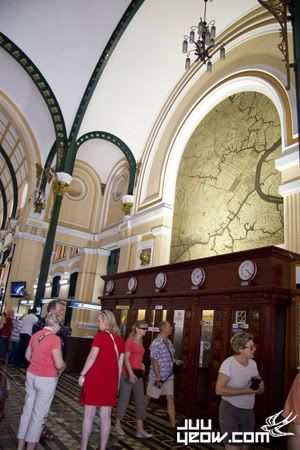 Interior of the Central Post Office
Central Post Office
2 Cong Xa Paris Square, District 1
Ho Chi Minh City
Opening Hours: 7.00a.m. – 8.00p.m.
Admission is free.
3. Cu Chi Tunnels
The famous Cu Chi Tunnels in Vietnam actually have two sites — One in Ben Dinh (The one most people head to) and another one in Ben Duoc. Both of them have widened tunnels for tourists to crawl through but apparently Ben Dinh is more fun with mannequins and a mixture of the "genuine and fake".
Located further away from the main city than the other attractions, it's useful to plan exactly when you want to head there (it was 70km away, or about 1.5 hours by car). Most would recommend that you either follow a tour or book a taxi for about 4-5 hours rather than going by the meter. A single tour package offered by the hotel I stayed in (Riverside Hotel Saigon) was valued at USD39/pax, one that I thought was way too high after doing my own research.
Admission tickets are available there at 80,000VD (about SGD $5) and this is inclusive of a
Black & white movie introduction
A local tourguide who spoke your language
Experience to walk 50m in the tunnels
Tapioca and tea "lunch"
I was lucky to get a super humorous guide and he certainly made my visit to the Cu Chi Tunnels one of the highlights of my Vietnam trip. Tourists are usually grouped according to where they come from/the language they speak (actually, most of them came in large groups on tour) but my mom & I happened to join this group of 4 Germans and a couple from Portugal. The other 6 spoke little English, but in the end everyone enjoyed it all the same. I didn't manage to get the name of my guide, but I have a photo of him so do look out for him if you're there.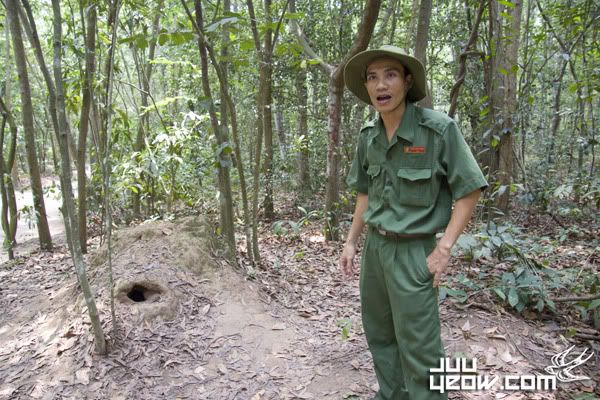 Our guide showing us one of the "ventilation holes" to facilitate air circulation underground. These holes were apparently located every 10m and were camouflaged as termite nests.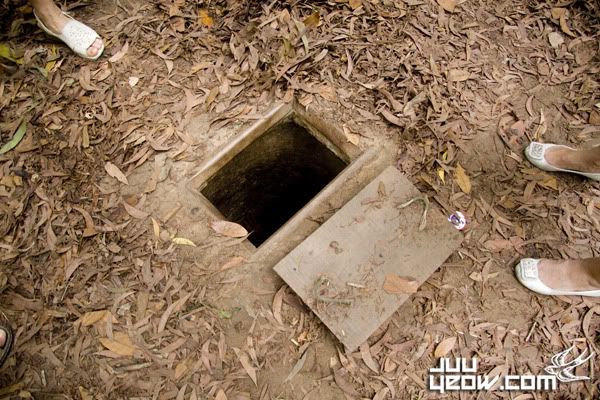 Look at the size of one of the entrances to the tunnels! It probably is only slightly larger than a sheet of A4 in real life.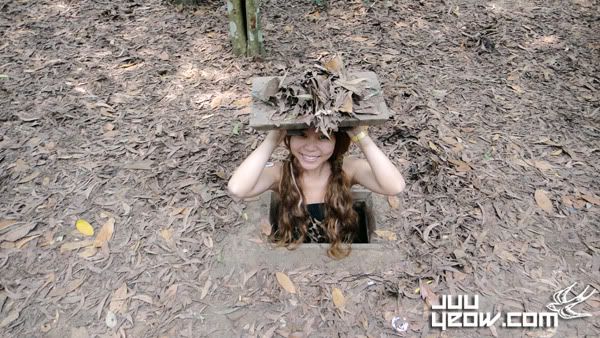 Couldn't wait to take this photo!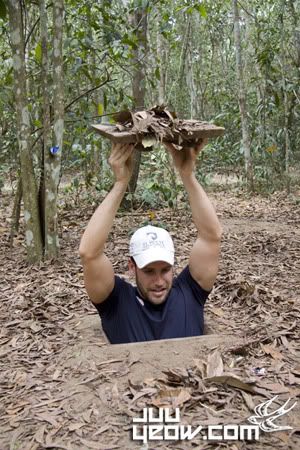 Evidently made for the Viets who are smaller in size, this other guy in my group tried to go all the way in but got stuck at the shoulder area.
I kinda knew what was coming as I read up a lot on the tunnels. The guide showed us the bambo traps, the tiny entrance to the tunnel and went through with us the different "departments" and "secrets" of the tunnels. We also had the chance to crawl through the tunnel, one which I found out was a "fake" after. It is a model created wider and higher than the real tunnel to accommodate the Western tourists, who are naturally larger in size. It is however still not recommended for people with health problems or those who are claustrophobic.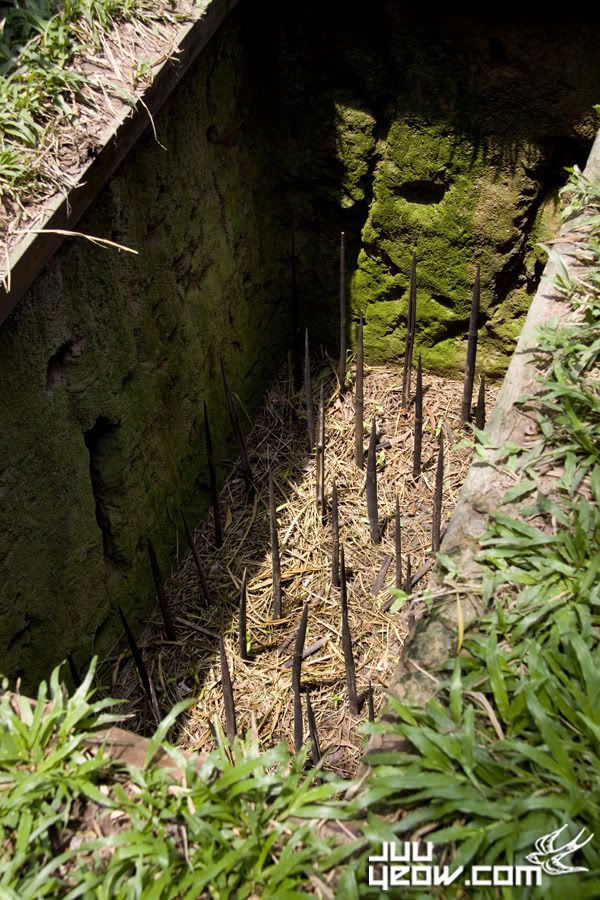 Bamboo traps initially used to trap animals were used in the war because of a shortage of weaponry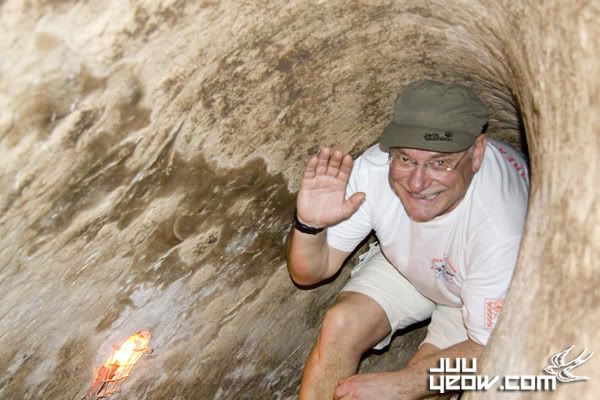 Crawling through the 50m long "tunnel"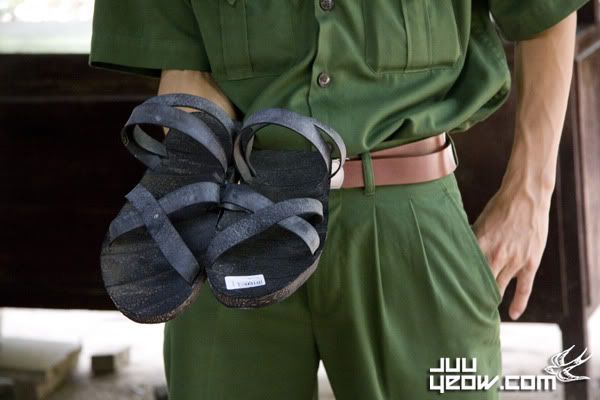 Shoes worn during the war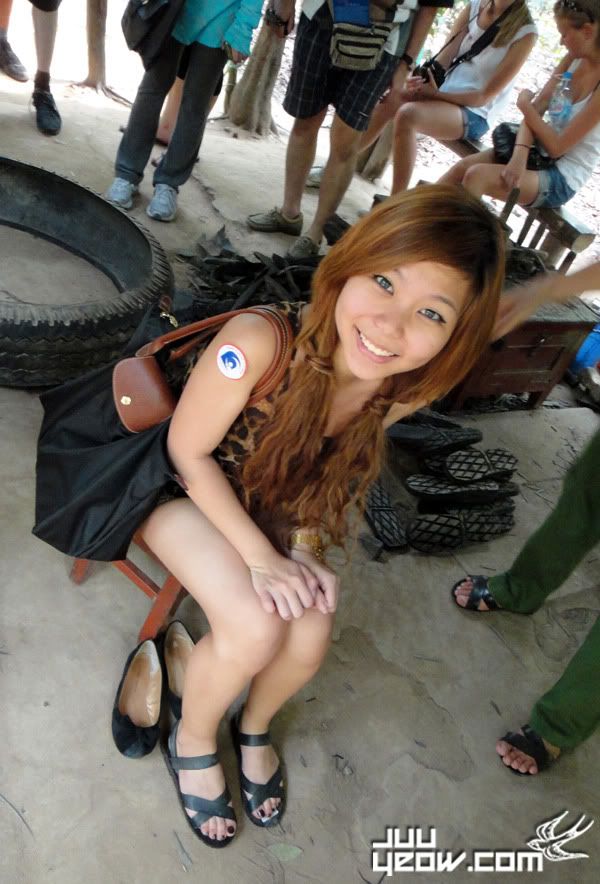 I got myself a pair!
I also spotted these sandals the mannequins (shoe-aholic!!!) and asked the guide about them. Won't it be dangerous for them to not wear covered shoes? I then found out that they were "exclusively-vietcong" and were made entirely out of tyres. They were also for sale in various sizes and I grabbed a pair for 65,000VD (SGD$4.10). Other items such as rice wine, soldier hats and books were also available.
In the middle of the trail, tourists are also given the chance to shoot rounds on the old AK47, M16 and the M60 guns that were seized from the Americans during the war. 10 bullets costs about 15USD.
To end off the tour, we were seated on long benches and were served pieces of tapioca with ground peanuts and sugar dip alongside hot tea. Certainly a great experience for me! The entire tour and travelling time took about 5 hours in total. A must-go in my opinion!
The guns possessed from the Americans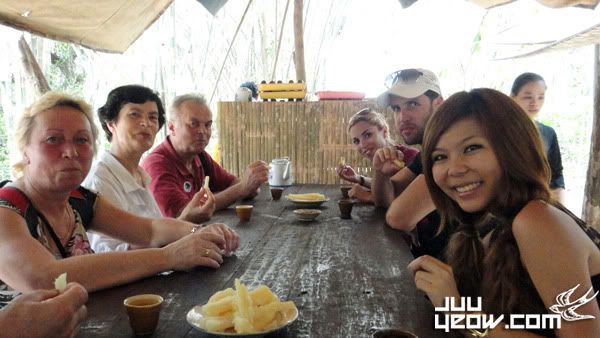 Enjoying our "Lunch", which came with ticket purchase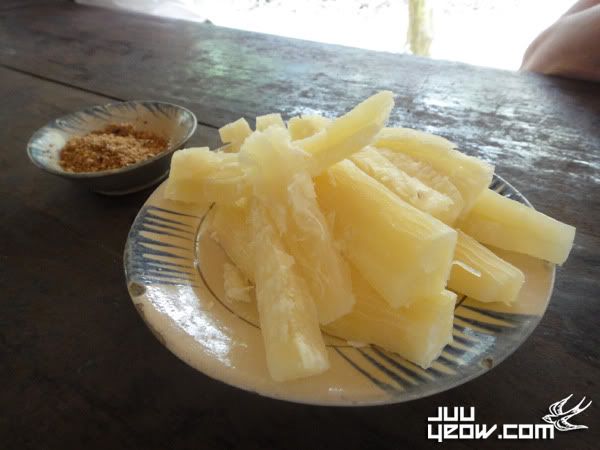 Tapioca with Peanut & Sugar Dip
Ben Dinh- Cu Chi War Memorial
Opening Hours: 8.00a.m. – 4.00p.m.

Admission costs 80,000VD (SGD$5)
4. Dan Sinh Market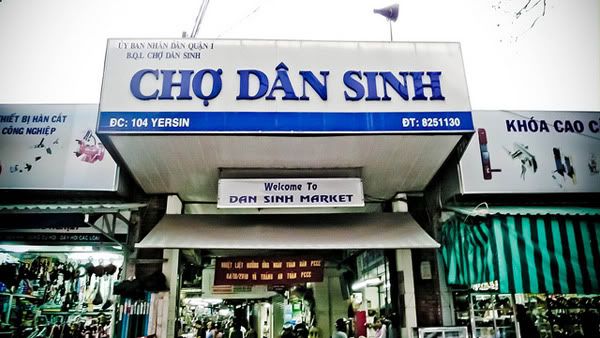 (Photo credits to aricwithana.com)
I didn't actually have the chance to visit the Dan Sinh market (by the time I got there it was closed) but it'll definitely be one of my stops on my next trip there. Still very much communist, products related to the war can be found along the streets (ie. bullet shell keychains, old dog tags etc) but Dan Sinh Market is the dedicated place to get them.
The viets do not see the war in the same way but they know that it's a money making business. It has been said that this is the place for original Zippos, but as time goes by the "real" war memorabilia are depleting and most of the goods there are now copies. Most shopkeepers would probably have very interesting stories to "back up" the authenticity their items and although most of them might just be a fluke, I'm pretty interested in what they have to say.
Good for: War-related items — Zippos, helmets, badges, dog tags, uniforms and many others.
Downside: Most, if not all of them are now replicas and have been made to look like a few decades old.
Cho Dan Sinh
104 Ð Yersin Pham Ngu Lao
District 1, Ho Chi Minh City
Opening Hours: 7.00a.m. – 6.00p.m.
5. Dong Khoi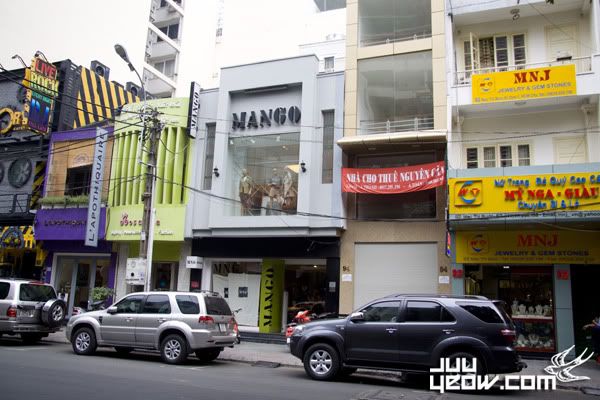 I stayed in the Riverside Hotel Saigon during my stay there and it was located in the Dong Khoi district. It's the more "uptown" area and walking distance to shops like Levi's and even Shunji Matsuo Hair Salon. There is also local chain Ipa-nima, which sells handmade beaded bags and pouches popular with local celebrities. Gucci and Louis Vuitton outlets can also be found nearby.
Along Dong Khoi, you can also find "Lucky Plaza". If you're looking for gifts to bring back, just make a trip there and your problems are more or less settled. The locals are also extremely helpful, and will even offer to deliver the goods to your hotel if you stay nearby.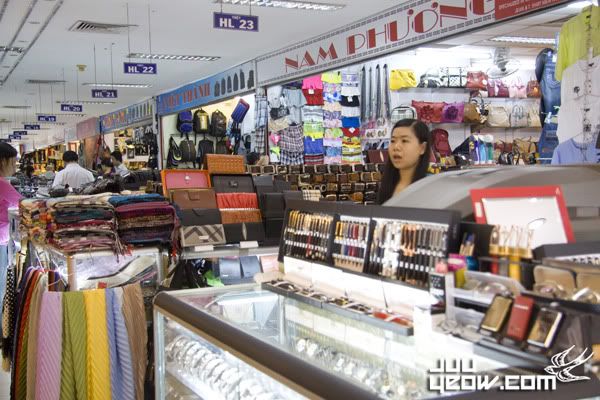 Lucky Plaza — Great for souvenirs!
6. Ho Chi Minh History Museum (The Museum of Vietnamese History)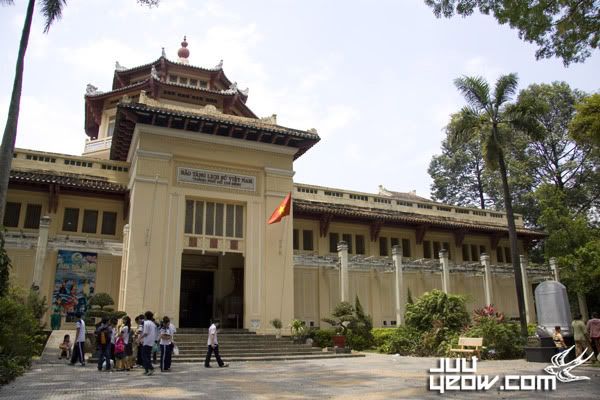 Located just beside the Saigon Zoo & Botanical Garden, the area was flooded with young primary school kids even though I was there on a Sunday. I made the mistake of heading there slightly past noon (see tip right at the bottom of this entry) and had to wait until 1.30pm for the ticketing offices to open again.
No ticket purchase is required for locals but entrance for foreigners are priced at 15,000VD (SGD$0.95). Do also note that Photography Passes are needed if you are interested to take photographs of the artifacts within the exhibition area. These passes are priced at 32,000VD (SGD$2).
There is an extensive range of exhibits there and some of them range to as early as 2879BC. One that really caught my attention was the Mummy of Mrs Tran Thj Hieu. She died in 1869, they found her tomb in the 19th century and the actual preserved body is on display there!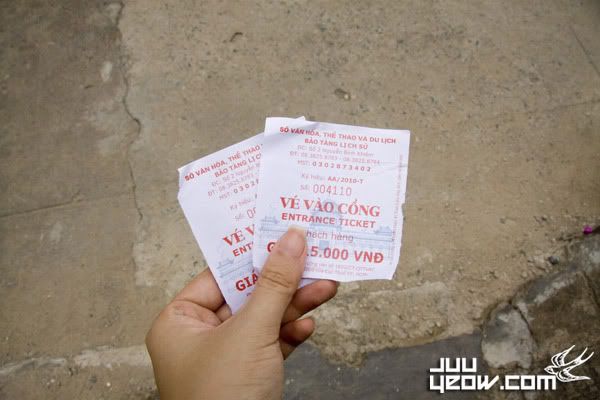 Tickets are priced at 15,000 VD (SGD$0.95)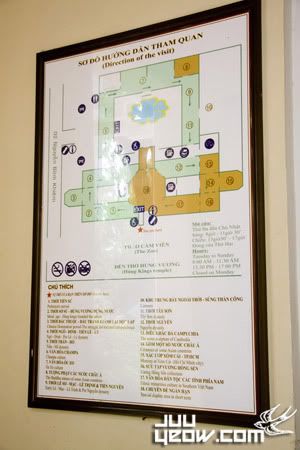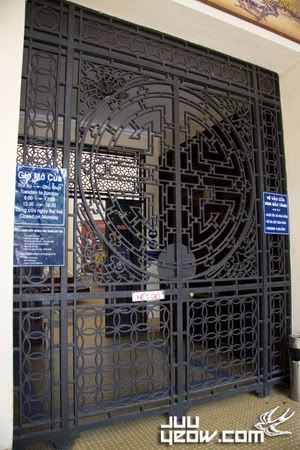 Map & main gate of the Museum of Vietnamese History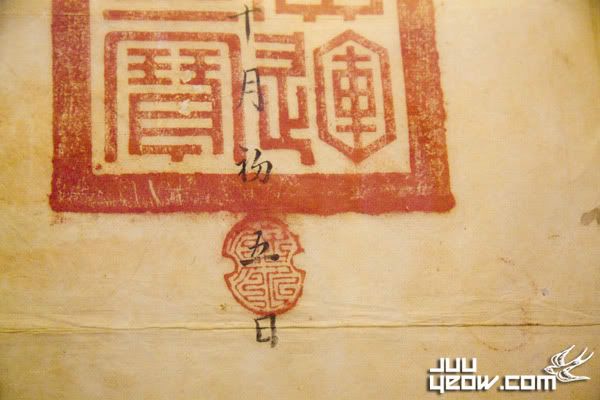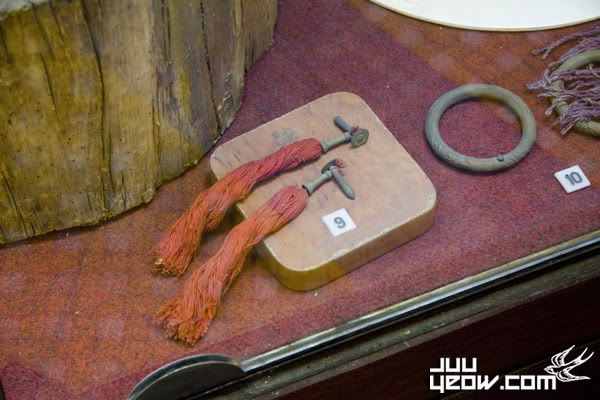 These are actually earrings! Ouch!
Ho Chi Minh History Museum
2 Nguyen Binh Khiem Street,
District 1, Ho Chi Minh City
Opening Hours: 8.00a.m. – 11.00a.m. & 1.30p.m. – 5.00p.m.
Closed on Monday
www.baotanglichsuvn.com

Admission costs 15,000VD (SGD$0.95);
Photography permit costs 32,000VD (SGD$2)
—
7. Jade Emperor Pagoda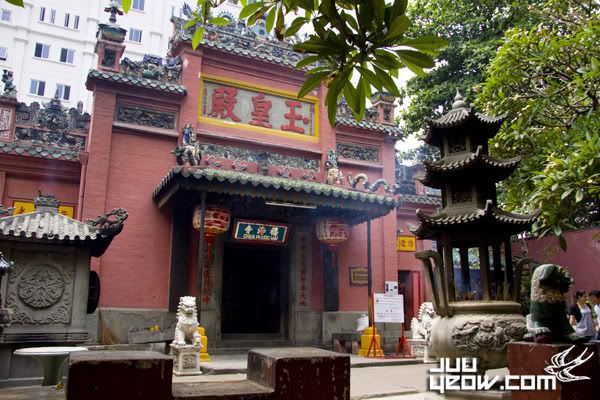 Also known as the Chua Ngoc Hong or the Phuoc Hai Tu, it was built by the Cantonese community (which is also why the staff behind the temple counters spoke the dialect!) Made famous by its paper mache statues, the temple houses various rooms and statues of deities with different themes. Do check out the wood carvings depicting the ten levels of hell and the various other wall deco!
Entrance of the Jade Pagoda Temple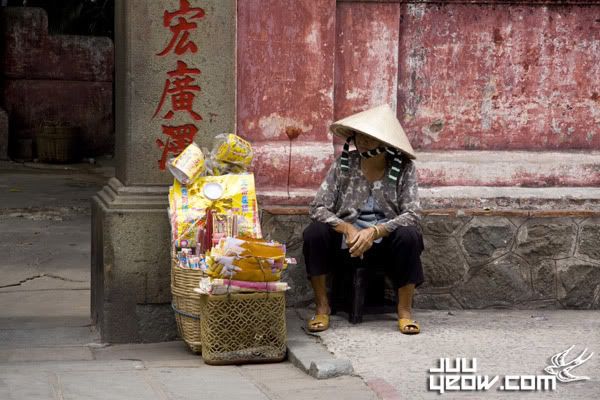 Lady selling incense at the entrance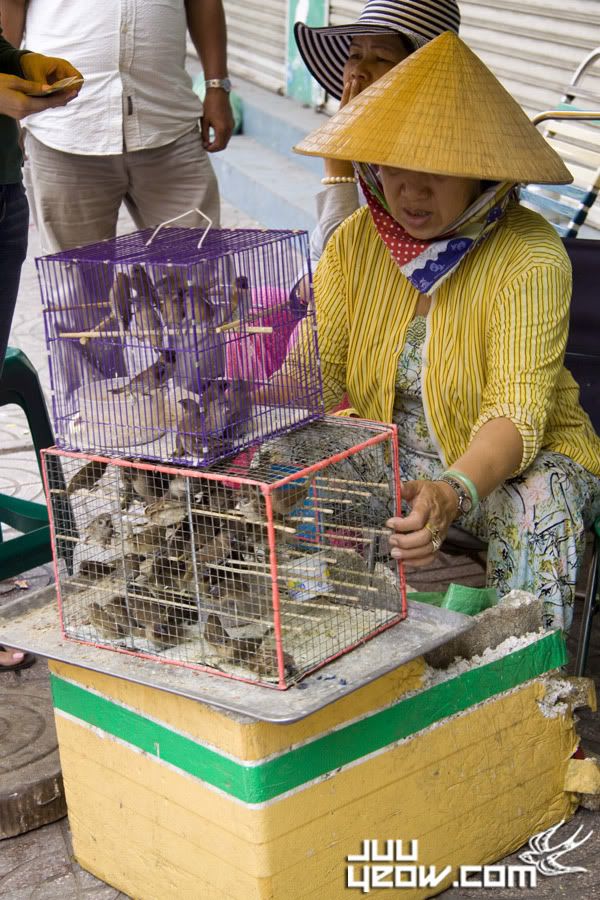 Sparrows, tortoises and fishes are also sold at the entrance of the temple for worshippers to "Fang Sheng" or release, a popular ritual amongst Buddhists.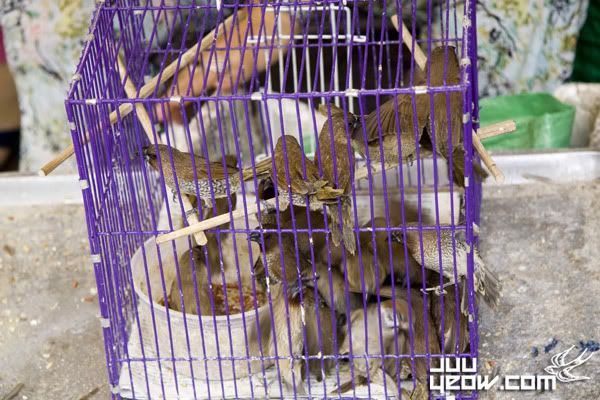 Cute lil birds!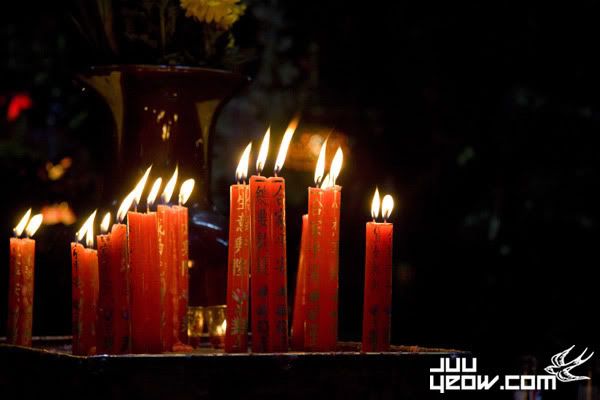 Inside the temple…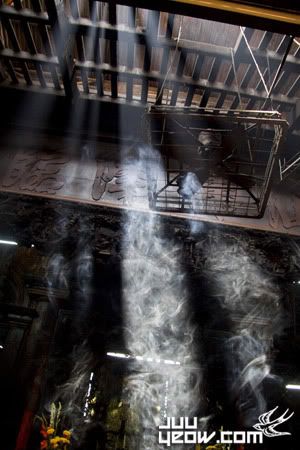 The smell of incense and joss sticks fill the air

"Ventilation"
Jade Emperor Pagoda
73 Mai Thi Luu Street
Ho Chi Minh City

Entry to the temple is free.
—
8. Pham Ngu Lao (Backpackers Area)
Can't stop talking about this place! Littered with cheap hostels and hotels, this area is perfect for a backpacker or anyone on holiday. Rooms go as low as USD$25 per night and are still equipped with the usual essentials such as hot water, shower and satellite tv! Check out Beautiful Saigon 2 Hotel or Elios Hotel!
Along the same street are also cheap bars and cafes, many of them heavily Australian influenced. Great nightlife in the area and it is relatively safe. Shops selling apparel, souvenirs, war propaganda posters, salons and internet cafes are also easily accessible.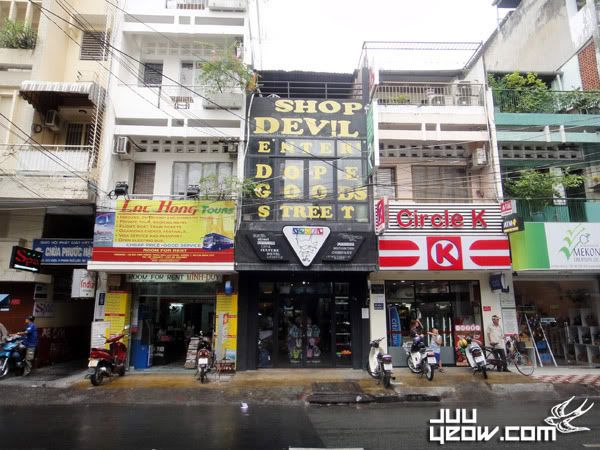 The streets of Pham Ngu Lao.
War propaganda posters make pretty good gifts in my opinion! Most of them are replicas, but some shops (such as this one) sell the original full sized posters for a fairly reasonable price!

In Cafe La Vang
I mentioned I made a friend in Part 1 and she's working at Lam Cafe in the area!Hana is super friendly and good at English, plus she's been to Singapore three times and loves it here so we clicked really well. That girl treated us to our last dinner in Vietnam when we went back to the cafe for the awesome & cheap food. Can't wait to visit HCM again!

Hana & I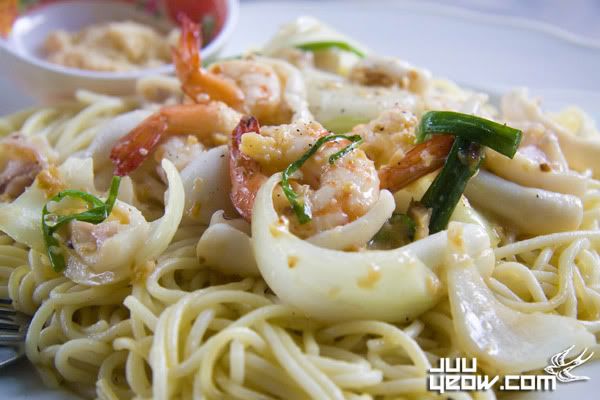 My mom ordered Seafood spaghetti and the portion was huge! That for 45,000VD (SGD$2.80)!
Lam Cafe/Hello Saigon Bar
175, District 1 (Quan 1), District 1
Ho Chi Minh, Vietnam
—
9. Saigon Fine Arts Museum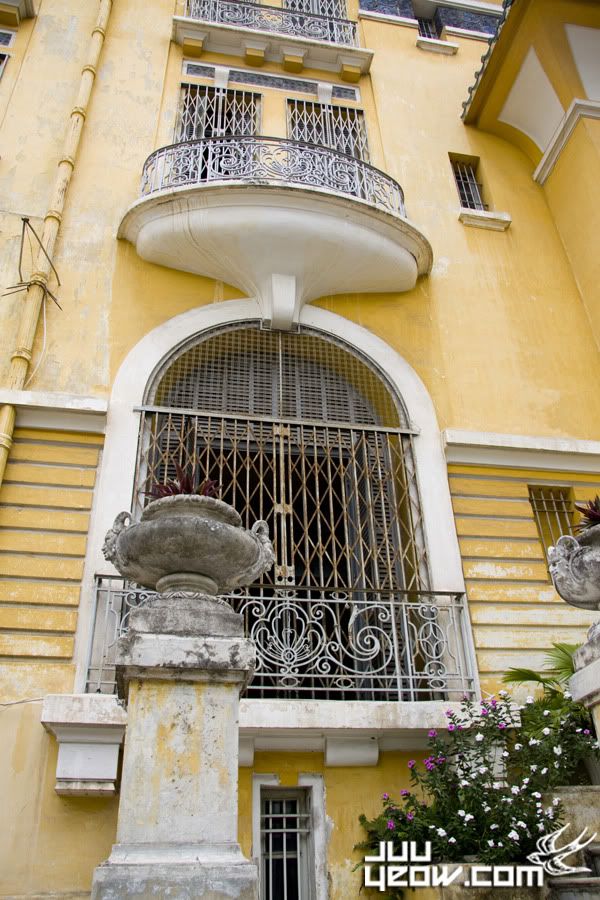 I love the colonial exterior of this museum (actually most of the buildings in Ho Chi Minh City are really pretty!) and I loved how all the glass panels had coloured mosaic and every window had rusty grills. There's also a courtyard in the centre of the building and the basement also acts as a space for many local independent artists to display their work. An old pulley lift stands stationary in the middle of the stairwell when you walk in.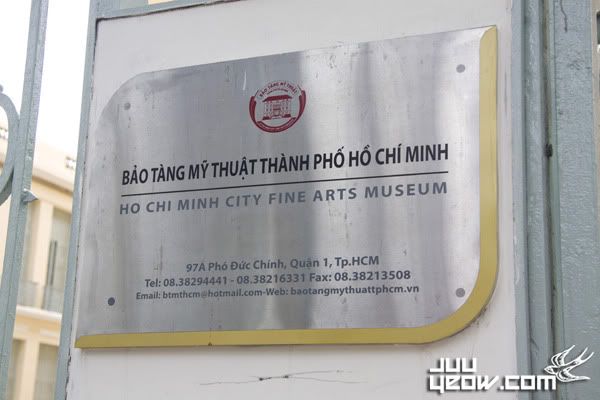 The Saigon Fine Arts Museum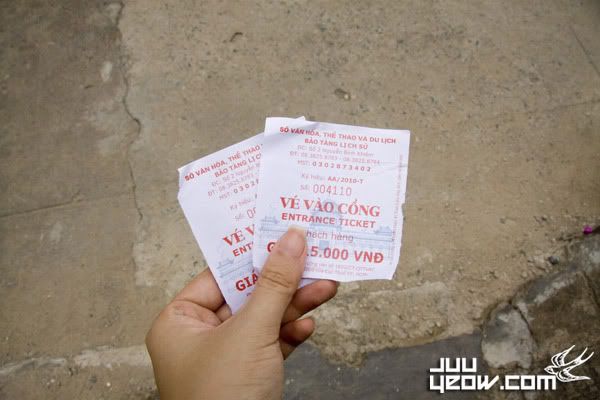 Tickets to the Fine Arts Museum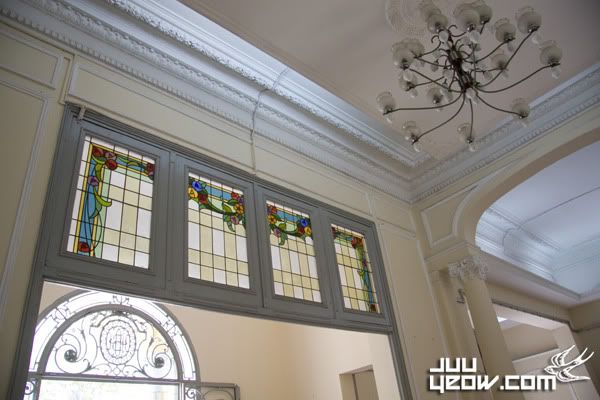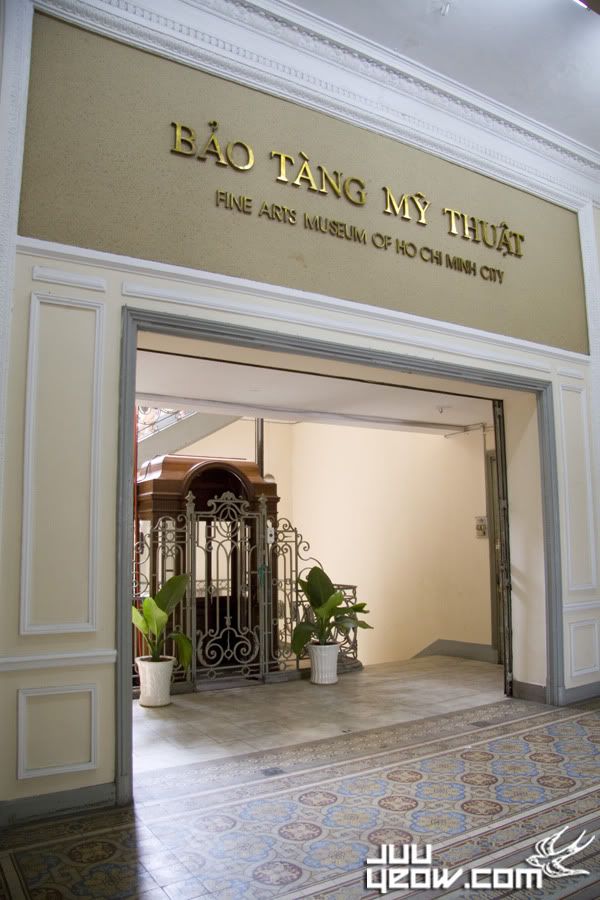 There are a total of 3 levels open to public, the first floor featuring changing exhibits and paintings from local and international artists. The second floor displays the permanent collection of the museum's contemporary art pieces and sculptures. The third floor houses work from the earlier times, so expect to see lots of old vases, statues and sculptures.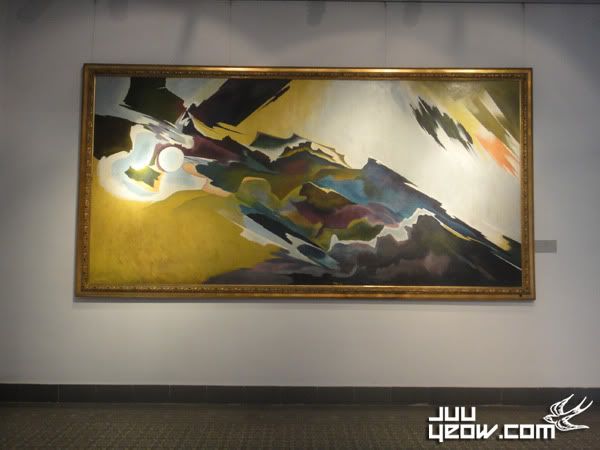 An artpiece on level 2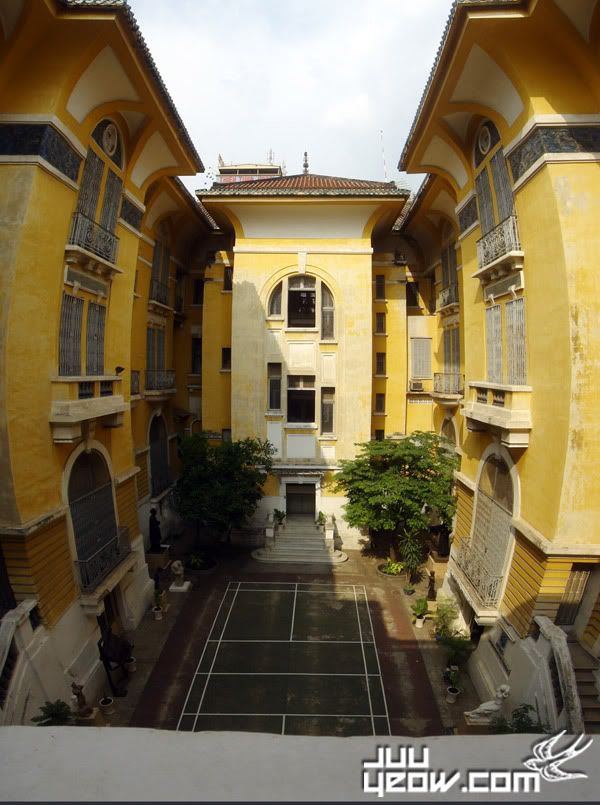 I really enjoyed the place but the Hanoi version is apparently much, much better. Can't wait to visit the latter!
Saigon Fine Arts Museum
97A Pho Duc Chinh Street,
District 1, Ho Chi Minh City (Near Ben Thanh Market)
Opening Hours: 9.00a.m. – 5.00p.m.
Closed on Monday
Admission: 10,000VD (SGD$0.65)
—
10. Saigon Notre Dame Basilica
The Catholic church is another pretty sight located along Ngo Duc Ke Street. The Catholic community is actually the second largest in Southeast Asia and this particular church in Ho Chi Minh was actually made to mirror the Notre Dame de Paris.
Now the oldest church in Ho Chi Minh, it's bright orange tiles and bright gates still make it a really pretty sight and wonderful backdrop in photographs! I would really like to have entered the church and attended mass, so it might be useful to head there before dinner at about 5.30p.m.!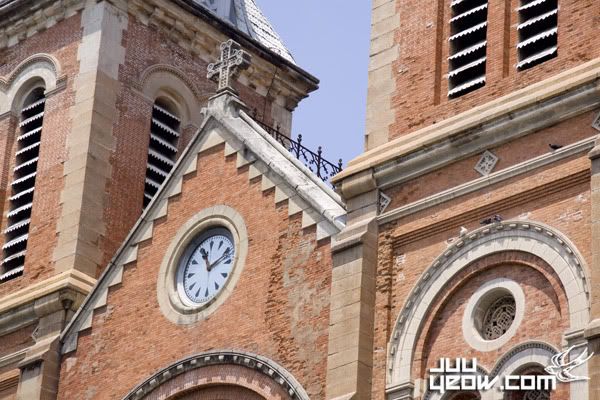 Closeup of the clock tower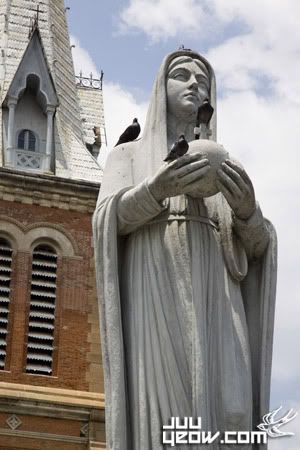 There is also a statue of the the Virgin Mary in front of the cathedral and it attracted a large number of spectators in 2005 when it supposedly shed a single tear.
Saigon Notre Dame Cathedral Basilica
Cong Xa Paris Square, District 1
Ho Chi Minh City, Vietnam

Daily 8.00a.m. – 11.00a.m. & 3.00p.m. – 4.00p.m.
(Mass) Mon – Sat 5.30a.m. & 5.00p.m.
—
11. Saigon Opera House (Ho Chi Minh City Ballet Symphony Orchestra and Opera)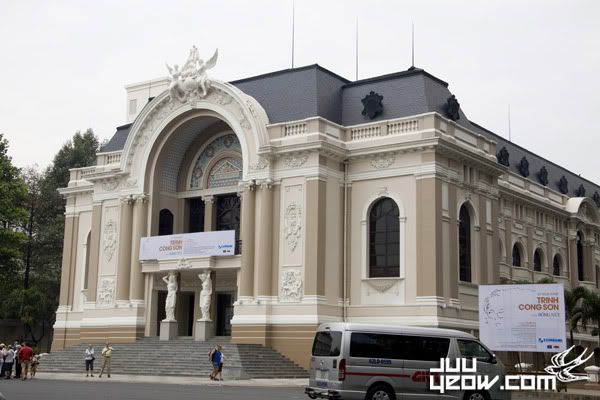 The Opera House looks really modern and is located just beside Continental Hotel Saigon and across from Louis Vuitton. Paid recitals, plays and ballets are held there on a regular basis so it might be useful to check on the programme schedule if you want to experience a show there. The ticketing staff there could not speak English but pamphlets were readily available.
Seating plan. The opera house can hold up to 1,800 audience at one time.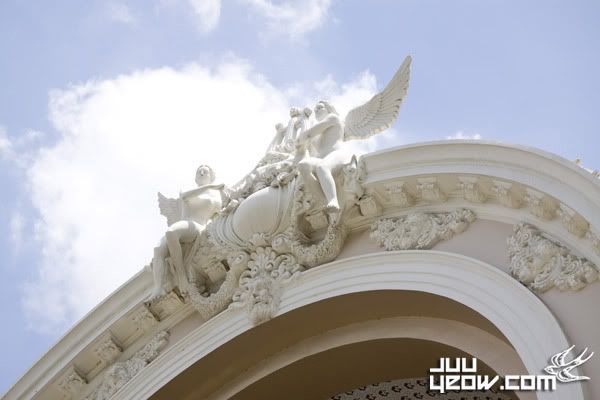 3 Phan Van Dat, Ward Ben Nghe,
District 1, Ho Chi Minh City
www.hbso.org.vn
Box Office 8.00a.m. – 8.00p.m. (Performance Days)
8.00a.m. – 5.30p.m. (Monday – Saturday)
—
12. Thuong Xa Tax (Saigon Tax Trade Center)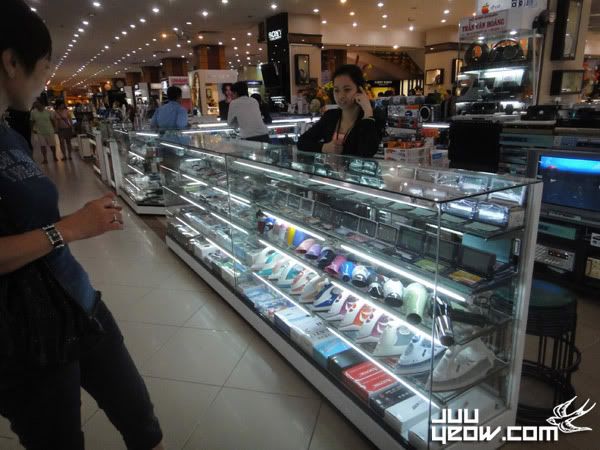 Strategically located just opposite the popular Rex Hotel, This air conditioned "mall" looks just like any department store in Singapore. It has a similar concept to our Isetan/BHG, but instead of a common cashier, the individual stores are actually independent and handle their own sales. Shopping there also felt a lot "safer".
Housing four storeys of shopping, things sold aren't particularly "Vietnamese" but are of really reasonable prices. My mom managed to snag a few pairs of well-fitting jeans at about 400,000VD (SGD $25) each and I got a pair of denim shorts for 150,000VD (SGD $9.40).
I also managed to try Highlands Coffee there (which is almost an equivalent of Starbucks in Singapore) and it was pretty good! Thought I'll order my usual Caramel Macchiato just so I could make a fair comparison. Their espresso does taste sharper and stronger, but my drink was overall too sweet for my liking. It came with a really nice butter biscuit though! A really nice touch.
Good for: Perfumes and accessories from international brands (L'Occitane, Guess, Calvin Klein, Rayban), Electronic appliances, Male and female apparel and shoes, souvenirs.
Downside: Items can get overpriced. This is where the lady wanted to charge me 200,000VD (SGD$12.50) for a wood carving I bought at 50,000 (SGD$3) elsewhere. Daily electronics such as irons and hairdryers are cheap, but bigger items such as DSLRs are more expensive so do research/know your prices before buying!
Thuong Xa Tax (Saigon Tax Trade Center)
135 Nguyen Hue
Ho Chi Minh City
Daily 9.00a.m. – 9.30p.m.
www.thuongxatax.com.vn
—
13. War Remnants Museum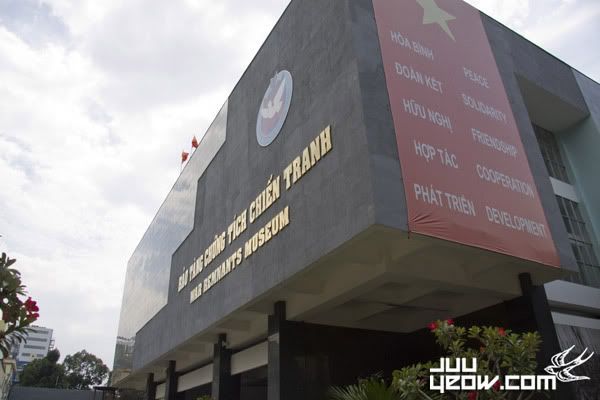 An eye opener for me really. I expected the usual, judging by the large tanks and fighter planes located in the courtyard. I took my fair share of photos before heading into this enclosed area where I found out about the Prisoners of War and the conditions of the prisons during the war. Check out some of the photos…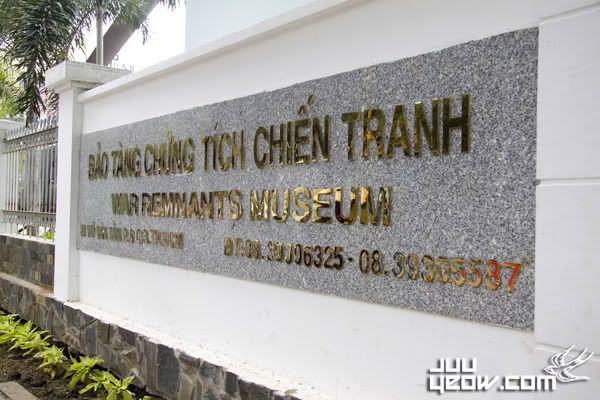 The War Remnants Museum, formally known as the very controversial, Museum of American War Crimes before 1993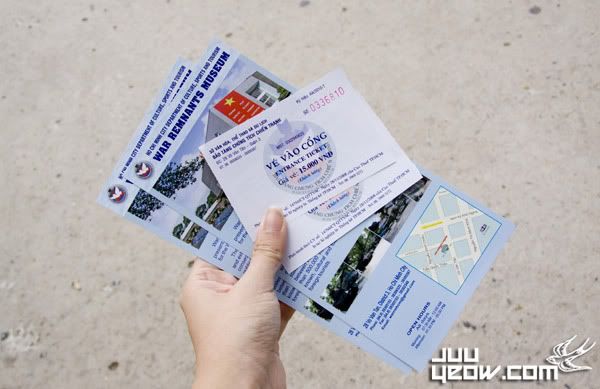 Tickets and brochures!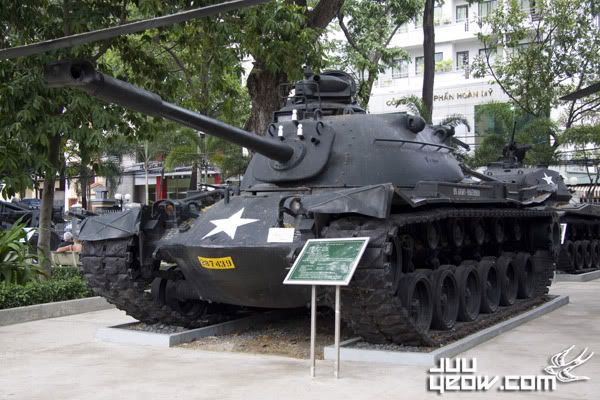 Tanks, fighter planes and empty bombshells fill the entire courtyard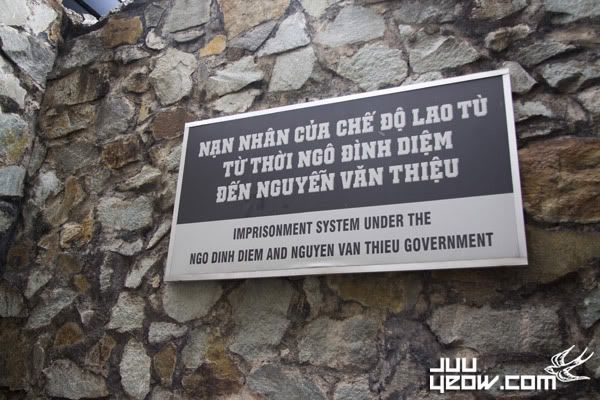 Beside the main building stands an exhibition where people can learn about the prison conditions during the war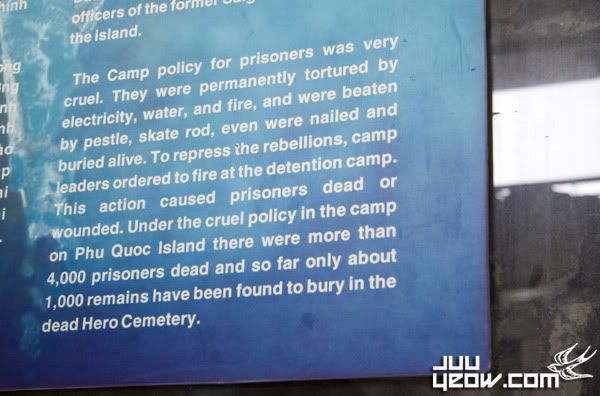 The torture methods were inhuman and hard to digest, some of the images were pretty graphic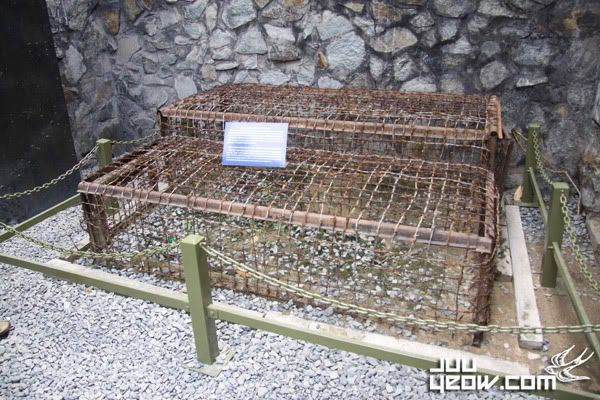 The infamous Tiger Cages used to hold the prisoners of war. Up to 3-4 of them were held captive in the cages not bigger than 1.5m x 2.5m.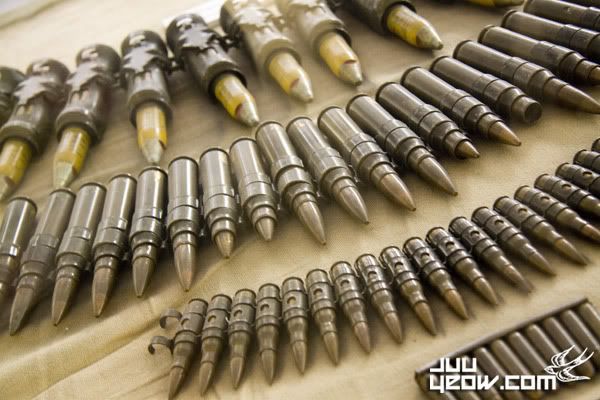 Other exhibits such as used bullets, bombs and wrecked metal from fighter planes are also displayed.
We then headed into the building and learnt about some of the activities during the war and about Agent Orange. I've never felt so overwhelmed in such a long time, there were great photos and artifacts on display that say so much with so little. I never knew the effects of the dioxin was still affecting the people of Vietnam today. My mom and I really left the place with a heavy heart but we certainly learnt a lot and are much more aware of things now.
War Remnants Museum

28 Ð Vo Van Tan Street
District 3, Ho Chi Minh City
Opening Hours: 07.30a.m. – 12.00nn & 1.30p.m. – 5.00p.m.
Admission: 15,000VD (SGD $0.95)
—
Tip: Basically important things to note are that many museums do not open on Mondays and many places take lunch breaks so opening hours usually only resume at about 1.30pm. Try to schedule your own lunches around the opening hours so you don't make a wasted trip or waste any unnecessary time!
Most of the places listed here are located within District 1 and other information regarding these places can easily be googled. This is not meant to be a list of the places to go when you head to vietnam, but for the purpose of you to decide which you might be more interested to visit based on my experience. Below is a list of other places of interest you might want to check out.
Markets: Ben Thanh, Dan Sinh, Tan Dinh, Saigon Square

Shopping Malls: Diamond Department Store, Eden Mall, Parkson Plaza, Saigon Centre, Vincom Centre & Zen Plaza
This post sure took me eons to write, but I'm glad I did it and I'm really dying to go back there now. If there is anything you'll like to add, or anything you might want to share with me, feel free to just leave me a comment! Thanks for reading! Hope you enjoyed it :)