Friends following me on twitter might have read my tweets about me constantly heading to *Scape, and on the 20th I was probably constantly tweeting about being nervous and tired. Here's how it happened.
I was asked to attend a meeting because Zhixiong recommended to be the roving youth emcee for *Scape's Official Opening Day 2. Honestly, I went without knowing what it was about but then on that day when I was making my way there I suddenly got a text.
"Shan and Rozz will be late. Hope it won't delay the meeting"
.
.
.
.
Whatttttt?!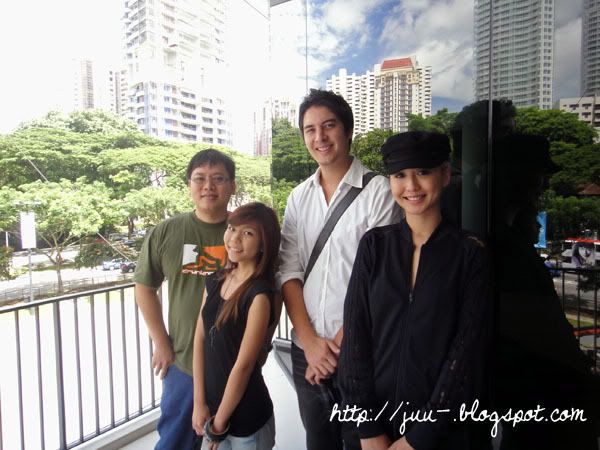 hello, call me midget
Unknowingly, more opportunities blossomed for me during the meeting and although my role for the youth emcee was reduced (more on that later), I was asked to be the host for a short segment that would be aired on Starhub Cable!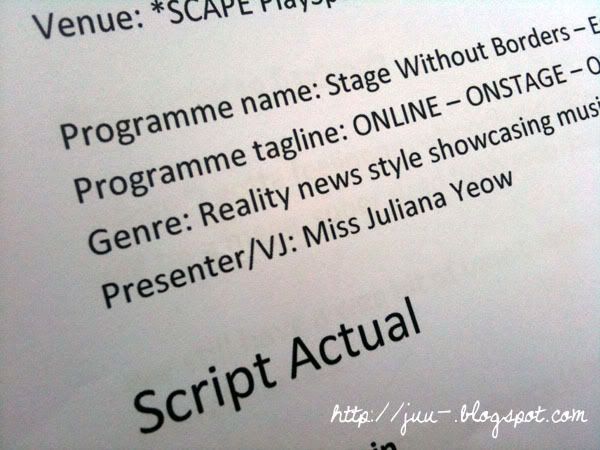 —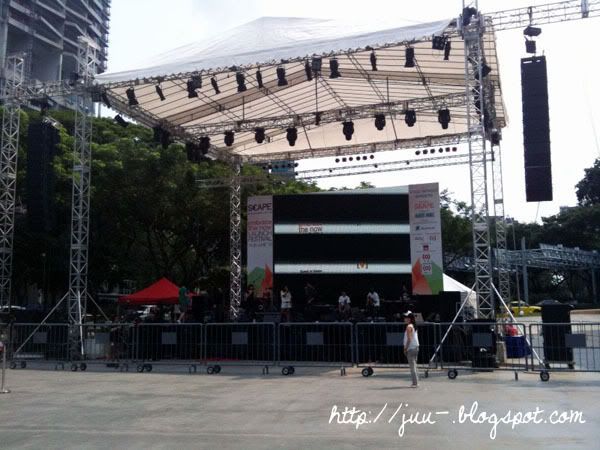 So on the 20th itself, I headed down to the new *Scape building and caught a glimpse of the outdoor stage. Whuttttt! Honestly the only things that were running through my mind was "no way, no way, no way". The stage was hugeee!
I went through the script for the main thing I would be doing that day. I was supposed to be filming snippets to fill the (first) episode of "Stage Without Borders" and so I was to interview the performers after their item. I went to check out my interview area.
I also had time to grab a drink from Once Upon a Milkshake. I had the Grumbling Raisin and it was soooo good! I'm constantly craving it now, mmmm~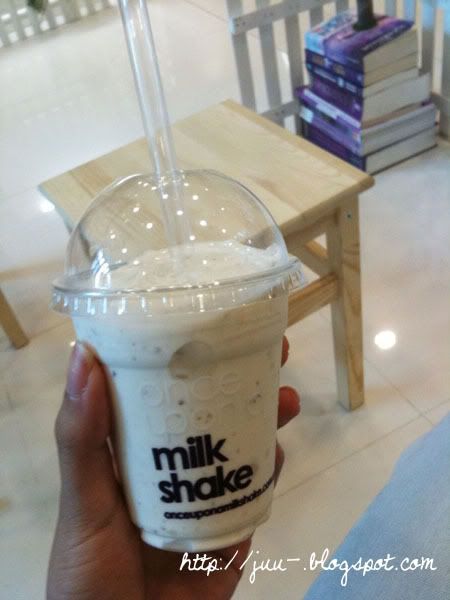 I had time to idle, until i remembered that my original job (the youth emcee) had been reduced to a rah-rah kickstart 5 minute stint on stage before the Cosplayers and Shan&Ross took over. Almost everyone forgot about it and … I DIDN'T HAVE A SCRIPT!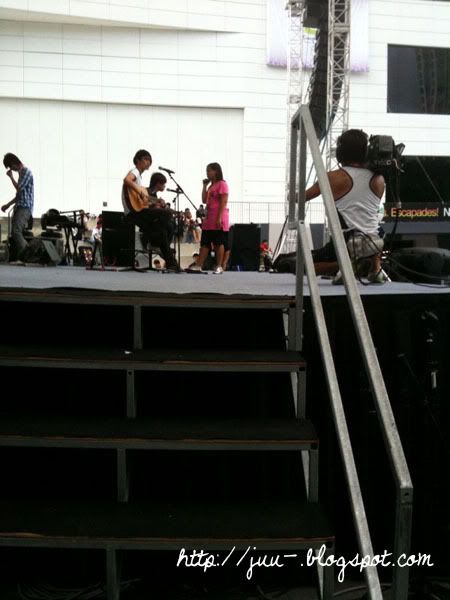 When i was at the side of the stage getting ready to go up, i swear i was shaking so bad. I made a list of things to say, but it didn't help that right before I was going up I had an extra two announcements to make. I have many friends who do these large scale events all the time (ie. Matt) but it was the first time I was doing something like that. Emcee-ing/hosting is something I really really enjoy doing although I might not be the best out there :')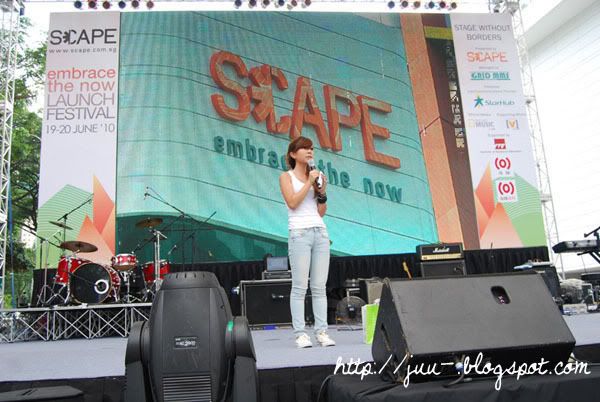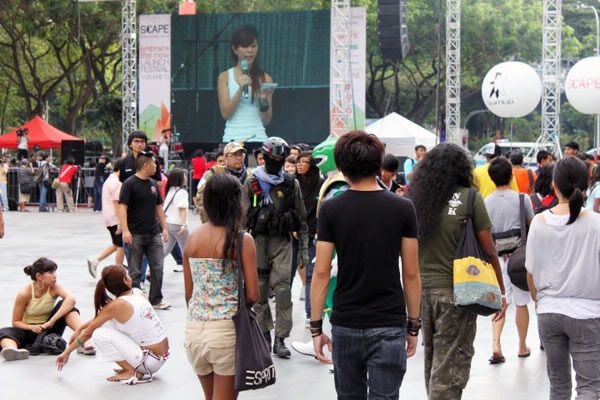 After that, everything was more or less a mad rush! Event started, and the interviewing began.
Recording the Introduction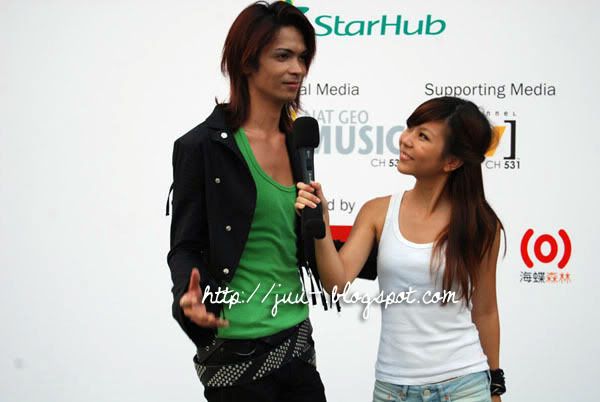 Romey Helven
Groove Epidemic from Republic Poly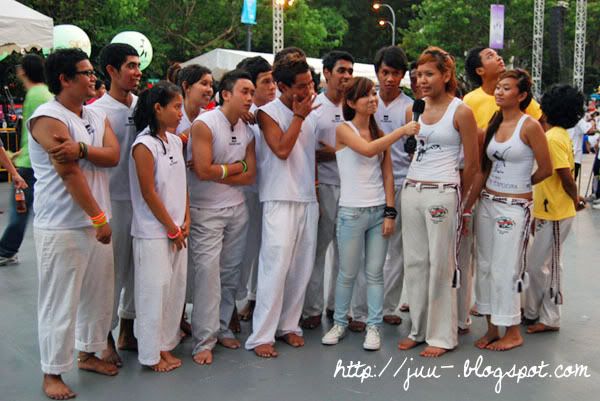 Capoeira teams from both ITE and RP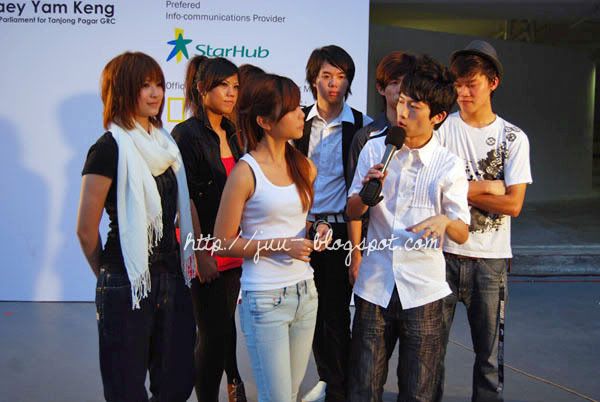 Simpli5 from Ocean Butterflies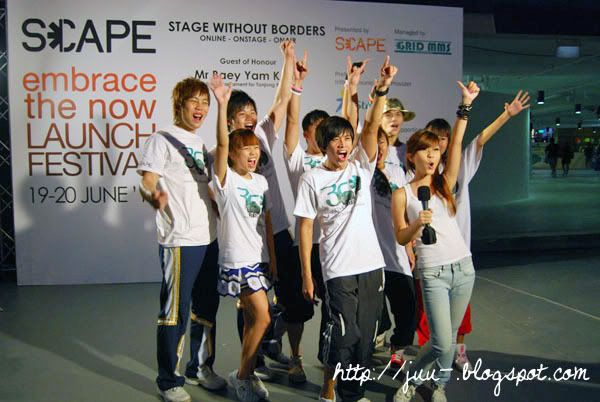 Alan Zhang & his StarFire team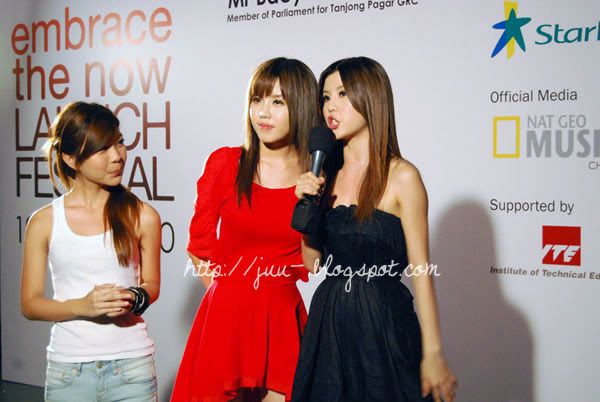 Local Mandopop duo By2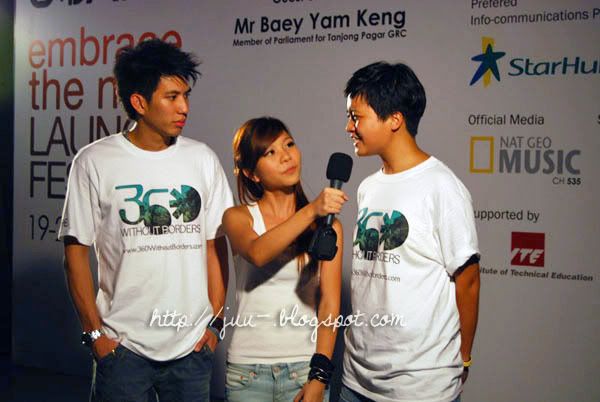 *Scape's New Media Ambassador Quest Winners; WenHao and WenXin!
Anita from Nigeria
It was a really wonderful experience, I was dead tired by the end of the night but I'm really hoping everything was worth it and the programme would turn out great. Hugeeee thanks to the crew from MegaMedia, and my runners from ITE! Also, Zhixiong for recommending me + attaching a photographer to me so I have all these awesome photos!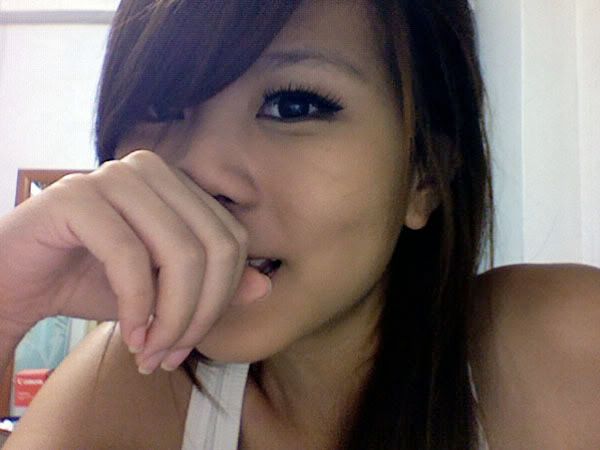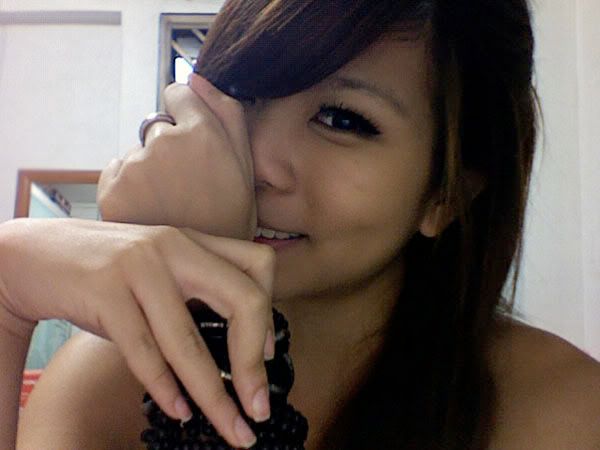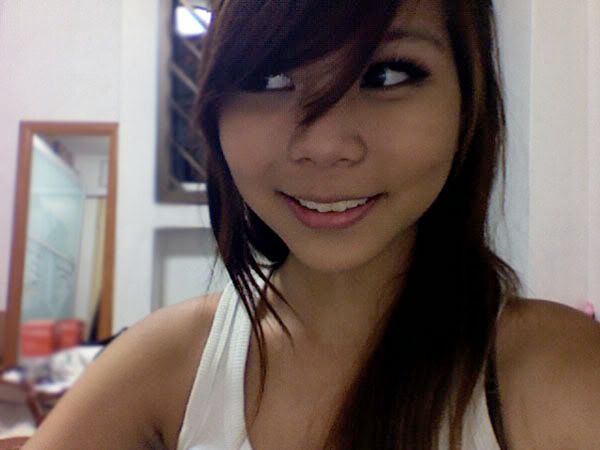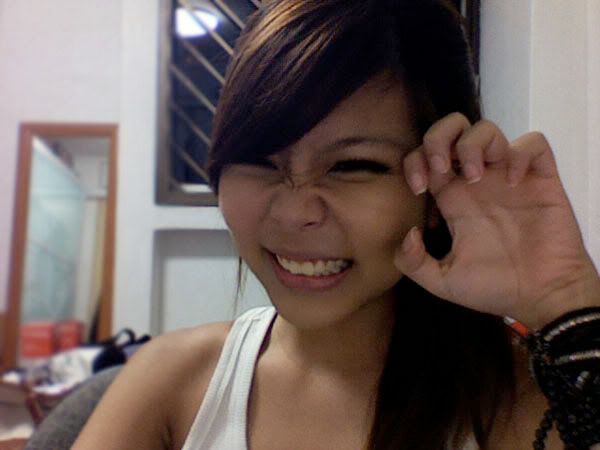 I would really proceed to write a really really long and sappy gratitude paragraph but I'm deciding against it. Basically, this is such a huge opportunity for me (and for you guys to see me hehehe). I've been enjoying every tweet, sms and Facebook message about my friends seeing me on the telly and on the big screens. It's crazyyyyy & it's only because it's something I really wanna do in future.
In case you guys were wondering, the programme is set to air in September this year, on Starhub Cable TV; Channel [V] and National Geographic Music.
p/s: how can i get the recording of the showwwww! Anyone help? I dont have cable :( HAHAHHAA